Fiddle away your favourite tunes!
We can teach you to play Twinkle Twinkle or Let it Go, as well as Bach and Wieniawski!
The violin is one of the easiest instruments to transport and a pathway into being part of Penrith Strings or the Penrith Youth Orchestra. The highest stringed instrument in the orchestra, learn to create beautiful music and identify the different bowing techniques, pizzicato and fingering.
The viola is quite similar to the violin in its shape and the way it's held, but much lower in pitch. If you prefer lower pitches to high sounds, this is the instrument for you! Good viola players are always in high demand, and opens up many opportunities for chamber music and orchestral performances.
No matter the style or level, we have a teacher to bring out the best in you!
Not sure if your child will continue? Hire a violin or from us!
Violin Teachers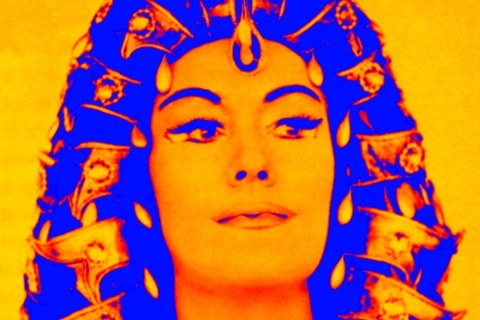 Layla Marinos
Layla has been studying music at an early age and is passionate about learning, sharing and teaching music. She teaches violin, piano, singing, musicianship, and theory to a range of ages, privately and at a primary school.
Layla has prepared a number of her students for AMEB examinations but understands this is not for everyone and supports each individual student on their musical journey.
With a strong belief in sharing music, she encourages all her students to perform and her violin students to join an orchestra when ready. She helps them to understand the working of the orchestra to enable this to be a fun experience. She is herself a member of the Macquarie Town Orchestra (MTO) as Concert Master for the Training Orchestra and Second Violinist for the Symphony Orchestra.
In her spare time she enjoys teaching herself to play new instruments, music composing, acting, performing and sharing music in hospitals and nursing homes.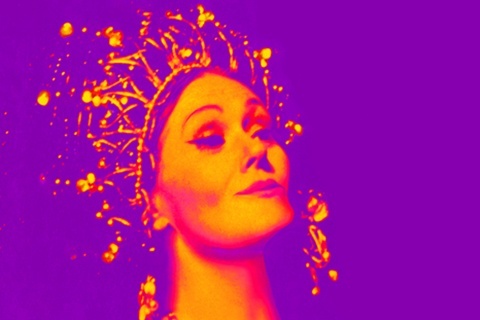 Rotraud Schneider
Rotraud is a well established performer and teacher having taught at the Joan Sutherland Performing Arts Centre since 1991. Previously she was a lecturer at the Wollongong Conservatorium University from 1982 – 1991. Rotraud completed her Teacher and Performer Diploma at the Academy of Music in Munich, Germany and her Soloist Diploma at the Conservatorium in Lucerne, Switzerland. She has extensive performance experience, making her first concert debut in London in 1977. She has followed this with concert tours throughout Europe and Australia, recordings for the BBC, ABC, 2MBS FM, and several CDs for Jade, NEA Music Label and the Anthology of Australian Music on Disc, Canberra School of Music.
Teacher & Performer Diploma, (Staatl. Musikhochschule Munich, Germany),Soloist Diploma (Lucerne Conservatoire, Switzerland)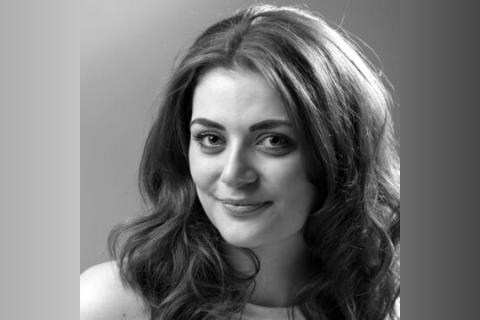 Clare Richards
Clare began her musical studies at The Joan on the violin at age 5, and by the age of 16 also began studying classical voice. Her focus shifting just to the voice after finishing high school, completing her exams in 8th-grade voice with distinction through Trinity College London, and then continuing onto a Bachelor of Music Performance in Voice from the Sydney Conservatorium of Music. A recipient of the Elizabeth Todd Leider Prize, and with a great passion for new music, Clare was thrilled to round out her time at university, performing Steve Reich's, Music for 18 Musicians with Splash Percussion at the Sydney Verge Festival, and also featuring as Amy, in new musical Just A Second. Also while at university, Clare performed with MUSE, singing as lead soprano in Sondheim's A Little Night Music, and was the vocal director of their inaugural compilation show.
Clare has also performed as both a chorister and soloist with both the Sydney Philharmonia Choir and St James Cathedral Choirs, touring Melbourne and Singapore with St James in 2014. Selected as a young artist for the Canberra International Music Festival, Clare performed alongside the Song Company in various concerts across the capital city and recently was a participant in the WAAPA International Song Academy. Clare is also a regular performer with the Voci Stupende ensemble, performing concerts in regional New South Wales. Clare continues to work alongside coaches from Opera Australia on various projects and looks forward to working with young people at The Joan, helping them master the best possible vocal techniques, encouraging the importance of music education, and a love for all sorts of music.
Anna Smith
Anna Smith is a local musician from Winmalee in the Blue Mountains.   Her musical career began at the age of five learning both Violin and Piano from local teacher and founder of the Blue Mountains Youth Orchestra – Mrs Kathleen Stokes.
At the age of 12 Anna successfully gained entry into the Conservatorium High School with Violin chosen as her Principal instrument.
Anna was awarded scholarships in both Violin and Piano and continued her Violin studies at the NSW State Conservatorium of Music under the tutelage of Laszlo Kiss and Carl Pini then Leader of the Australian Chamber Orchestra.
Anna was awarded both her AMus.A with Distinction and her ASCM Associate degree from the Conservatorium before completing High School.
She continued her studies of Music at The University of Sydney whilst completing her B.Ed in Secondary Mathematics.  She currently teaches Mathematics at Winmalee High School and is the Regional Coordinator of the Public Schools Strings Program working with members drawn from the Blue Mountains right through to Parramatta.  This select group performs annually at the Sydney Opera House.
Anna teaches a select group of private students and is tutor to the 1st Violin section of Penrith Youth Orchestra working with conductor Paul Terracini and Guests from the ACO.
She continues to perform regularly as Concert Master of the Penrith Symphony Orchestra as well as in musical productions and events across Sydney.