By far the most popular instrument of all time, learn to play the keys with expression, style and technique from the foremost institution for music learning.
We offer private tuition for all styles of piano. Whether you want to play pop, leisure, jazz, or classical, we've got you covered.
Of course, no need to bring your own piano! Our excellent studios are soundproofed, pianos are tuned and our teachers will get your fingers moving for a full brain workout!
AMEB, HSC and university entrance exams are catered for, for those who are serious about becoming the next Yuja Wang.
Yes, we cater for adult students too! Choose your own teacher.
Call us on 4723 7611 or email conservatorium@penrith.city to book your first lesson!
---
Piano Teachers
Saadet Dagistanli
Saadet started studying piano at the age of eleven attended Conservatorium High School. She continued her tertiary music education at the Sydney Conservatorium of Music, graduating with a Bachelor of Music degree majoring in both performance and accompaniment. She has been the recipient of many music awards and prizes over the years and has been soloist with both the Sydney Symphony and the Conservatorium Symphony orchestras. Saadet has over 20 years of teaching experience and has been a member of staff at the following Sydney schools: St Joseph's College (Hunters Hill), St Ignatius' College (Riverview), SCECGS Redlands (Cremorne), Marist Sisters College (Woolwich), Manly Selective High School. Since moving to the Nepean area over a decade ago, Saadet has taught at both St Paul's Grammar School (Cranebrook) and St Dominic's College (Kingswood). She continues to enjoy teaching students ranging in age and ability from Early Childhood through to HSC candidates and mature-age.
A.Mus.A, B.Mus., ASCM...(Chamber Music) L.Mus.A Grad Dip.Ed.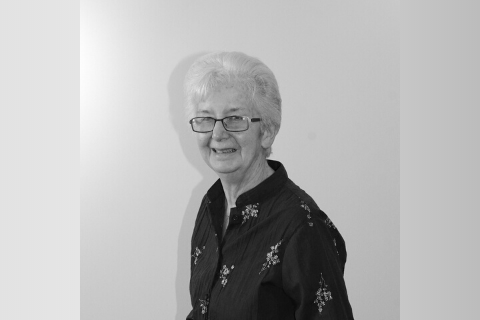 Jennifer Hammond
Jennifer is a highly experienced teacher, performer, and conductor, having commenced piano studies at the age of 4. She has been awarded an OAM for her services to music and the AMEB Shield for the best results in grade 7-diplomas 1998. Jennifer has studied piano at the NSW Conservatorium of Music under the late Frank Hutchens, graduating with a Performer and Teachers' Diploma.
Jenny has also studied at the "Mozartium" Academy in Salzburg, Austria obtaining the highest degree, the "Reifepruefung". Jennifer still performs regularly and has recorded 3 CDs.
AMusA, LMusA, LTCL, Die KunstlerischeReifepruefung (highest performance degree from Mozart Academy, Salzburg)
Amanda Handel
Amanda is a well-established composer, performer and piano teacher. She has extensive teaching experience spanning decades with a long record of successful students working with the AMEB, ANZCA and HSC syllabi. Her objective is to awaken creativity, foster spontaneity and deepen artistry within all her students.
She is also a dedicated practitioner of the Alexander Technique which fosters healthy physical playing habits, deepens musical awareness and nurtures the innermost being of students – young and old. Amanda is an active member of the Music Teachers' Association of NSW and regularly presents at, and attends music pedagogy conferences. She is a performer (pianist, singer, and dancer), and a composer with three CDs released. Amanda has a large catalogue of compositions which is published through Wirripang Pty Ltd. Her special area of interest is in contemporary music genres.
MA (Hons. Composition) A. Mus. A Diploma, ATCL (Teaching Dip.) MTA Accreditation, AMC composer representation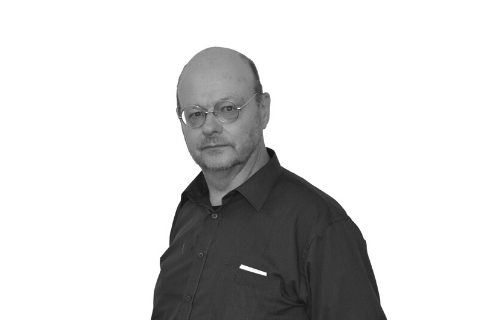 John Hines
John received his Associate Diploma in Music Teaching (Piano), from the NSW Conservatorium of Music in 1983, after which he studied for a Master's Degree at Adelaide University and a Bachelor of Primary Education Studies at Charles Sturt University.  John has been teaching Piano and Music Theory for over 25 years, both as a private teacher and also as a music specialist in primary education.  As a pianist, he specialises not only in the standard "classical" repertoire but also in jazz improvisation and composition and is an active member of the Hawkesbury Jazz Society.
His compositions have been performed by many ensembles, including several of the Australian Symphony Orchestras.  He believes that, in addition to a sound pedagogical approach to teaching, that lessons must be sympathetic to each student's personal tastes and musical preferences as much as possible, and that, above all, a positive teacher-student relationship is essential, for children and adults.
A.D.M.T (Piano); M.Mus; B. Primary Education Studies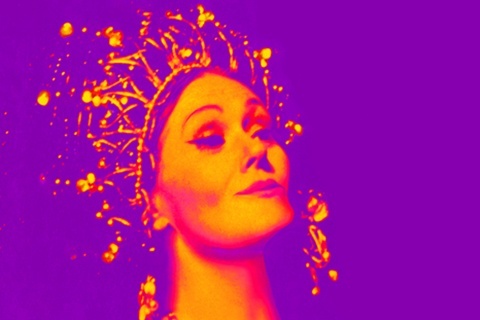 Catherine Laws
Catherine's passion for music began at the age of eleven years initially playing the organ. It was this introduction that began her life long passion for music and performance. Catherine has been teaching piano for twenty years and more recently singing, which enables her to pass on her experiences gained by performance at weddings, restaurants and cafes to her passionate music students.
Catherine teaches all ages and abilities, her teaching has been in both her private studio, Blue Mountains and St Paul's Grammar Prep and High Schools. Catherine is qualified in the Hungarian Kodaly method of music teaching for infants up to five years of age, this enables her students who begin music as infants to develop their abilities to then move on to learning an instrument.
CmusA Piano, Certificate of Performance Singing, Kodaly Certificate of Early Childhood Music
Lyn Phillips
Lyn is a singing, piano and musicianship teacher who shares a birthday with Beethoven (minus a few years!) She moved to the Blue Mountains in 2009 after many years on the NSW far north coast, having previously worked at the Clarence Valley Conservatorium (Grafton) and as a private teacher in Yamba. Lyn has a keen interest in Baroque sacred vocal music, as well as art song, music theatre, gospel, jazz and folk. She has directed adult, junior and community choirs and a capella groups, arranges choral music and piano pieces and accompanies at exams, eisteddfodau and other performances. Lyn is a regular vocal soloist in the Blue Mountains and is actively involved in church music, choral direction (Leura Singers) and private and school music tuition. Lyn combines skill, humour and kindness to teach others how to love music for life.
L. Mus. A. , A. Mus. A. ,Perf Cert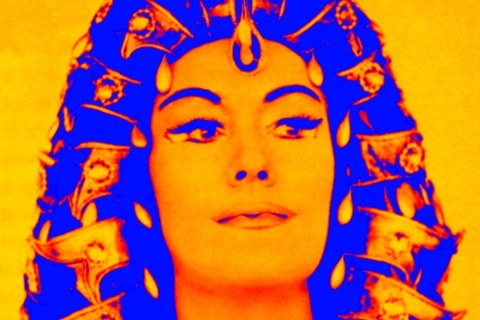 Finn Pursell
Finn is a piano teacher specialising in Baroque harpsichord repertoire. At Bard College, in Upstate New York, Finn studied piano with German Diez and harpsichord with Dr. Fred Hammond. During this period, he has given recitals as both an accompanist and soloist, including a performance with the American Symphony Orchestra under the baton of Leon Botstein.
Since arriving in Sydney in 2000, Finn has completed research at UNSW concerning musical aesthetics and psychophysics and continues to perform, compose and write about music. Lessons are centered around exam and recital preparation, and focus on theory, fingering, technique, interpretation, and memorization. Students perform works at the end of the year at a student recital held at the Conservatorium.
http://finnpursell.com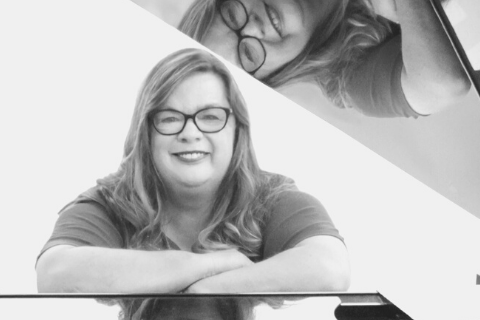 Jillian Talbot
Born and raised in the Blue Mountains, Jillian has been playing the piano since she was four years old. Jillian was fortunate with her musical education studying with Jenny Hammond OAM, Lily Cowen (Theory), Igor Hmelnitsky, Brian Stanborough, and achieving the Early Childhood Music Certificate with the Yamaha Music Foundation. Jillian enjoys the many uplifting tonal colours of the piano and likes to relax in her own time either playing or listening to music. More recently, Jillian has provided entertainment for fundraisers, community plays and to add the finishing touch to a special event or occasion.
Jillian is passionate about learning and teaching the piano, and believes in lifelong learning, continuing her own musical education at UWS while teaching students ranging in age from 4 to 94. Should you wish to undertake exams or perhaps just enjoy the pleasure of the piano, you will be supported in whatever musical path you desire for either yourself or your child, regardless of age.
Eugenie Tamplon
Eugenie Tamplon is an experienced pianist, accompanist and a passionate educator. Born in Russia she began her music education at the age of six. After moving to Germany she continued her piano studies under the guidance of Prof. Peter von Wienhardt at the Conservatory of Münster and completed her education with a Bachelor of Music (performance) and a Master of Music (education) in 2010.
Eugenie received further musical impulses from renowned pedagogues and musicians like Prof. Gregor Weichert, Prof. Ilya Scheps, Dr Fritz Butzbach, composer Ulrich Schultheiss and has been awarded first and second prizes at the "Jugend musiziert" competition in Germany.
Eugenie moved to Sydney in 2010 where she is highly in demand as a teacher and accompanist for exams and auditions. She works with students as well as professional instrumentalists, singers and various ensembles. Eugenie has a particular interest in foreign languages. As a repetiteur, she coaches singers in German, Russian and French.
As an educator, Eugenie strives to nourish a love for music above all while aiming to maintain high standards in education. She has conducted a number of professional developments for young teachers lecturing on didactics, technique, memory and performance practice.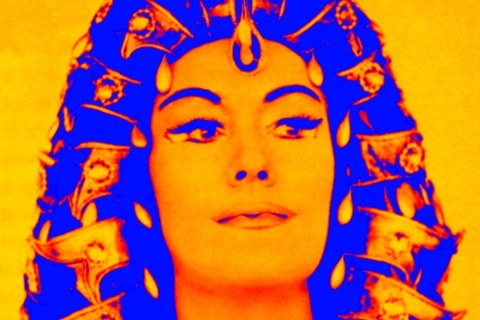 Michele Gore
Michele Gore is a music tutor with the Department of Education for special music camps in country areas, accompanist/repetiteur for the Gilbert and Sullivan Society, and the Director of Logan's Music School, Burwood. She has been an official accompanist for several eisteddfods including the City of Sydney and Blue Mountains. She has taught piano at Ravenswood School for Girls, Cranbrook School, Oakhill College and Macarthur Girls' High School. She has also taught privately in the fields of pianoforte, violoncello, musicianship, theory, accompaniment and HSC music.
As a cellist Michele has performed with Kuringai Philharmonic Orchestra, Willoughby Symphony Orchestra, Penrith Valley Sinfonia, Penrith Symphony Orchestra and the Blue Mountains Opera Orchestra. As a pianist she has performed with Kuringai Philharmonic Orchestra and the Vivace Trio, as well as being the repetiteur for the Blue Mountains Opera. She has given solo and chamber music recitals for community radio and several metropolitan and country music clubs, and has undertaken post-graduate accompaniment studies at the Robert Schumann Conservatorium, Dusseldorf and Trinity College, London.
AMusA, DSCM (T), DSCM (P), GradDipEd, BEd (Stud)
Tania Rose
Tania Rose is a passionate Teaching Artist with over 28 years of experience in special needs and access creativity in the Performing Arts. Tania works with both children and adults who may be atypical, specialising in developing learning and experiential programs for students based on their individual needs, and providing experiences which facilitate personal growth and development through creativity.
Tania's enthusiasm for individual creativity is driven by a desire to provide ongoing opportunities in creative expression for students of all ages and abilities who may require or desire an unorthodox or improvised approach.
As well as being an educator Tania Rose is a professional performer, songwriter, composer, and counsellor practicing across a range of creative modalities including music, theatre, visual arts, dance-theatre and creative therapies. Tania also works with professional performers and creatives who seek new ways to explore their creativity and improve their professional experience.
Dip Counselling, Cert Life Coach, B Arts Psychotherapy (in progress 2019-present)