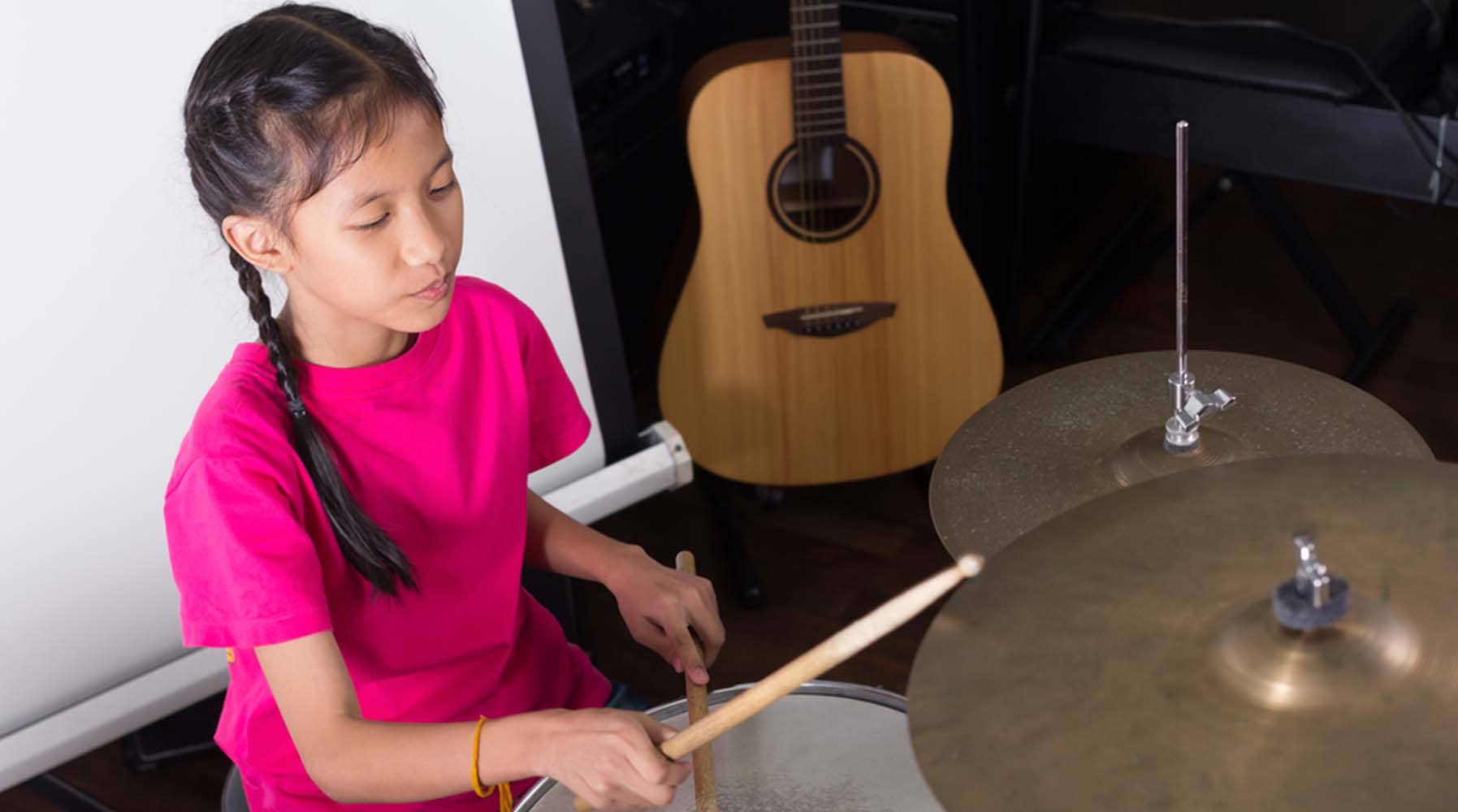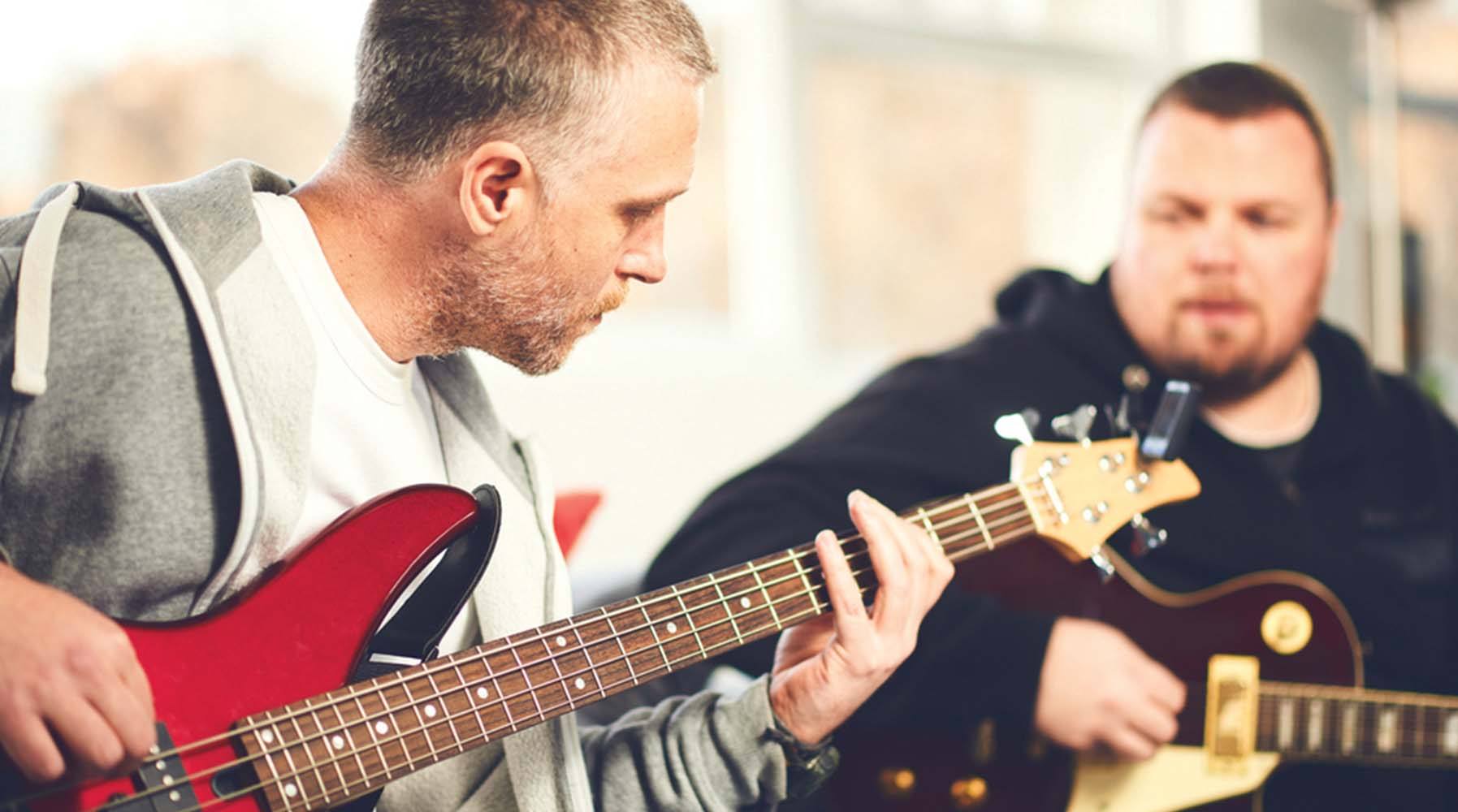 Tickle the ivories, sing your heart out, and fiddle a tune!
The Conservatorium team of over 25 tutors have outstanding qualifications as both performers and teachers, offering individual tuition from beginner through to AMEB Grade 8 and beyond to concert standard. Many students go on to become musicians and music educators themselves, whilst many others enjoy the pleasure and excitement music brings into their everyday lives.
Penrith Conservatorium is the premiere place for music lessons in Western Sydney. Whether you'd like to learn for leisure, learn to write a song, or determined to become the next piano prodigy, our quality teachers will bring out the best in you. The proven preferred delivery method for music lessons, the one-to-one nature allows the class to be tailored to you – your learning style, pace and preferences.
For students of all ages, beginner to advanced, our experienced music teachers are qualified to prepare all students wanting AMEB and/or HSC examinations, right through to top concert standard.
Music Lesson format: Weekly lessons during school terms
Our teachers: Rest assured, our qualified, experienced teachers WWCC screened, qualified and all come from rigorous training in performance and decades of experience.
Singing Lessons
What better place is there to learn to sing than right here at the venue named after the Dame herself?
A budding Katy Perry? The next Joan Sutherland? No matter the style, learn to sing with proper vocal technique, style and concert stage manner.
For voice, we offer private voice lessons in the following genres and styles:
* Contemporary Voice
* Classical Voice (Opera)
* Musical Theatre
* R&B (Rhythm and Blues)
* Pop/Rock
Our Voice Teachers
Michelle Foreman, Clare Richards, Rebecca Hilder, Teri Hughes-Everard, Lyn Phillips, Brittanie Shipway, Sussane Towers, Timothy Wells
Piano Lessons
By far the most popular instrument of all time, learn to play the keys with expression, style and technique from the foremost institution for music learning.
We offer private tuition for all styles of piano. Whether you want to play pop, leisure, jazz, or classical, we've got you covered.
Of course, no need to bring your own piano! Our excellent studios are soundproofed, pianos are tuned and our teachers will get your fingers moving for a full brain workout!
AMEB, HSC and university entrance exams are catered for, for those who are serious about becoming the next Yuja Wang.
Our Piano Teachers
Saadet Dagistanli, Jennifer Hammond, Amanda Handel, John Hines, Catherine Laws, Lyn Phillips, Finn Pursell, Jillian Talbot and Eugenie Tamplon
Drum and Percussion Lessons
Got that rhythm? Twirl those drum sticks… and more!
Learn to rock to Coldplay or become a budding percussionist in the Penrith Youth Orchestra! Heavy Metal inclined? A true classical musician? There's a place for you!
We teach:
* Drum Kit (Contemporary, rock, jazz, heavy metal)
* Djembe (African drumming)
* Orchestral Percussion lessons
* Bongos
Our Drum Teachers
Alex Whichello
Violin and Viola Lessons
Fiddle away your favourite tunes!
We can teach you to play Twinkle Twinkle or Let it Go, as well as Bach and Wieniawski!
The violin is one of the easiest instruments to transport and a pathway into being part of the Penrith Youth Orchestra. The highest stringed instrument in the orchestra, learn to create beautiful music and identify the different bowing techniques, pizzicato and fingering.
The viola is quite similar to the violin in its shape and the way it's held, but much lower in pitch. If you prefer lower pitches to high sounds, this is the instrument for you! Good viola players are always in high demand, and opens up many opportunities for chamber music and orchestral performances.
No matter the style or level, we have a teacher to bring out the best in you!
Not sure if your child will continue? Hire a violin or viola from us!
Our Violin and Viola Teachers:
Clare Richards, Rotraud Schneider, Zizi Alyozha
Cello Lessons
One of the most beautiful sounding instruments in the world, be careful not to fall in love when you hear its serenade.
The tenor of the strings, you will learn to read bass and tenor clefs, as well as all the bowing, fingering, positions and pizzicato techniques demanded from all string instruments.
Learn to create the heart-warming velvety sounds of the cello and join an orchestra or two!
Need Cello hire?
Cellos come in all sizes so as you outgrow your instrument, you will need to upgrade. Hiring is an affordable option until you reach a full size cello. Our teachers will advise you the best time to move up a size.
Our Cello Teachers:
Michelle Gore
Guitar and Ukelele Lessons
Strum away and groove to your favourites with guitar lessons at Penrith Conservatorium!
Tune up your electric guitar, plug in your amp and groove to the music! Or is acoustic your guitar of choice? Bring along your instrument and learn from our fantastic teachers who will help you reach your musical potential.
Accompany yourself (or a better singer!) to the likes of Jason Mraz (I'm Yours) on the ukulele. Or create your own Polynesian sounds.
While you're at it, why not add to your mix with some bass guitar lessons? The possibilities are endless – you'll become a rockstar in no time!
If classical guitar, mandolin or a banjo is your cup of tea, we've got you covered, never fear!
Our Guitar Teachers:
Cameron Kinsey, Jacob Wielgosz, Alex Whichello
Flute Lessons
The bird of the orchestra, trill away prettily with a magic flute!
Though a favourite among young girls, this instrument is great for every student, male or female, young or mature. The flute is great to begin at about 8 or 9 years old, but for those younger, starting with the recorder is highly recommended. The pitch between the 2 instruments is the same, as are tonguing and breathing techniques for phrasing and sound control.
Learn to breath properly, learn to use your diaphragm and increase your lung capacity, and produce wonderful music at the same time. Your teacher will teach you to assemble, clean and take care of your instrument.
Our Flute and Recorder Teachers: 
Jason Thornton
Clarinet and Saxophone Lessons
Love the mellow, warm tone of the clarinet? Or the jazzy notes of the saxophone?
Melt the hearts of all who hear with the clarinet! Clarinet is best started at around 8-9 years of age, but in the meantime, starting with the recorder will give you a head start!
Learning phrasing and breathing the right way will enhance your musical expression. Our expert tutors will teach you to attach and replace your reeds and learn the fingering of the notes you'd like to play.
Contrary to the picture on the left of the sweet boy holding a mini saxophone, it is often started a little later as it is slightly more difficult to produce the sound. Did you know the fingering for producing the notes are the same for both clarinet and saxophone?
Our Clarinet and Saxophone Teachers:
Jason Thornton
Theory and Composition
Many of our tutors offer sessions dedicated to the study of music theory and composition. This is most commonly undertaken in preparation for AMEB and HSC exams, but also by students seeking support with tertiary level music studies and professional musicians looking to acquire new skills.
Our Theory, Musicianship, Composition and Music Arrangement Teachers:
All our teachers offer Theory and Musicianship lessons and training.
Our composition teachers:
Amanda Handel, John Hines, Alex Whichello and Finn Pursell.
Speech and Drama
Who knows when you might need to deliver a TED talk? Be prepared!
Learn to communicate effectively in public speaking, presentations and speeches. Perfect for young children and adults alike, students of speech and drama will explore various styles of texts from different genres and eras. From formal political speeches and soliloquys, to inspiring poetry and even stand up comedy – learn to motivate your audience, to make them laugh and to move them to tears!
Students needing to build on the confidence and skills for their school speeches and presentations will find this class extremely useful.
For young adults: public speaking and leadership go hand in hand – be prepared to face the world to convince and inspire your peers, friends, colleagues and bosses in the boardroom. So much of an effective speech is in the timing – hone this skill and integrate appropriate movement and gestures to stress a point and learn to cater to you audience and performance space.
Working in small groups or individual lessons, you will have the optional opportunity to undertake a more formalized approach through the AMEB (Australian Music Education Board). Complete exams and attain higher levels, consolidate your knowledge and skills – just get better and better!
Move over Toastmasters!
Our Speech and Drama teacher:
Lynette Sibley