Early Childhood Music Classes
Kickstarting life with music!
Bounce, clap, wiggle and boogie your way to a musical life! Our much loved Music for Toddlers courses are a super way to introduce your toddler to all things musical. In these fast-paced, play-based sessions, your toddler will be introduced to the three areas of musical readiness –  singing, rhythm and listening, which prepare them for future development and lifelong learning.
Children can begin in the program from 18 months of age and must be accompanied by an adult because we know you, the parent, are their most important teacher in life.
La La Lambs: Music classes for 1.5 - 3 Years

Hear ye, hear ye! Make way for "Terrific Twos"!
Through instrument play, singing and dancing, our La La Lambs class concentrates on the development of language, rhythm and motor skills of your little one. Using word play, rhyme and song, your lamb will love the age appropriate finger coordination activities, instrument play and story time in line with a strong focus on basic rhythmic concepts.
Using the best of both traditional and cutting edge music education methods, your terrific two or three year old (or almost two!) will enjoy the collaborative activities with you, and best of all, sing, play and laugh!
Objectives:
Basic music concepts:
– introduction of Italian words
– basic music symbols
– rhythmic values, beat and pulse
– tapping and instrument play
– imitative singing and pitch differentiation
Vocabulary: 
– speech development
– rhyme and syntax
– rhythm and flow
– story time responsiveness
Fine and gross motor skills development:
– music associated movement
– balance and coordination of limbs
– finger control development
Social development:
– social graces in group setting environment
– self awareness
– sharing and interaction
Details:
When: Wednesdays 9:30am (40 minute classes)
2019 Dates:
*Term 1: 20 Feb – 10 Apr
*Term 2: 15 May – 3 Jul
*Term 3: 7 Aug – 25 Sep
*Term 4: 23 Oct – 11 Dec
Cost: $160 per term (8 weeks)
Funky Monkeys: Music classes for 3 - 5 Years

Uptown Funk for Preschoolers
Our Funky Monkeys class allows your preschooler to utilise their natural curiosities to explore the world of music. Through imaginative play and active listening, your funky monkey will be introduced to more complex music concepts and forms which consequently will build on their learning.
Your child will also be introduced to language, letters, phonics and numbers and how they are applied in the context of music. With a strong school readiness focus, the activities have a strong peer to peer element and group setting.
Objectives:
Music concepts: further development
– Italian words and meanings
– notation: pitch and rhythm
– development of singing and instrument play
– creative expression and application
– music structures and form introduction
– exposure to a wide variety of genres
Problem solving, introduction of critical thinking, pattern recognition
– counting and basic maths structures in music
Language and reading development: (school readiness)
– expressing one's ideas, thoughts and feelings
– letters, phonics, 2-3 letter words
– story structures
Social development: (school readiness)
– confidence building and self awareness
– engaging respectfully with peers
– cooperative teamwork
– awaiting one's turn
– respectful hand raising
Details:
When: Wednesdays 10:30am (40 minute classes)
2019 Dates:
*Term 1: 20 Feb – 10 Apr
*Term 2: 15 May – 3 Jul
*Term 3: 7 Aug – 25 Sep
*Term 4: 23 Oct – 11 Dec
Cost: $160 per term (8 weeks)
Clare Richards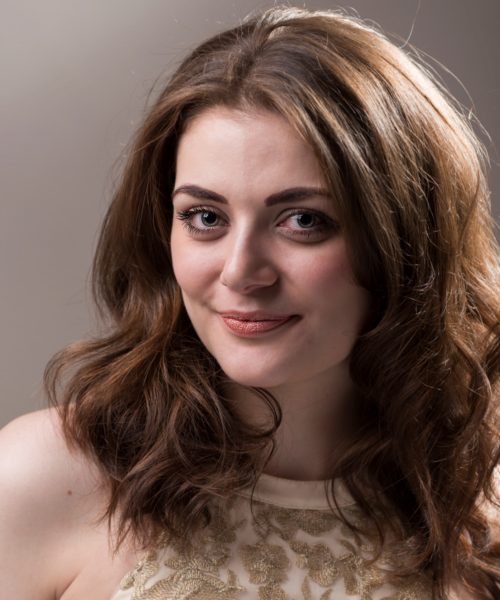 Clare began her own musical education at age of 5 at The Joan, and is very excited to be teaching the new toddler program at the centre. Currently with a Bachelor of Music from the Sydney Conservatorium of Music, Clare has studied both the Orff and Kodály methods in music education, as well as vocal pedagogy. Putting these techniques into practice each class through singing, moving, actions and instrument play, classes concentrate on developing each child's musical understanding, confidence, imagination, and creativity. Clare is passionate about all genres of music and has great enthusiasm when it comes to introducing music to young people.
Click through to the event pages above and enrol now. Please note that you must complete the Enrolment Form before you book and make payment. Completed Enrolment Forms are required before participants can attend La La Lambs and Funky Monkeys.
Questions?
Please contact Administration on 4723 7611 or 4723 7600 or email us at conservatorium@penrith.city