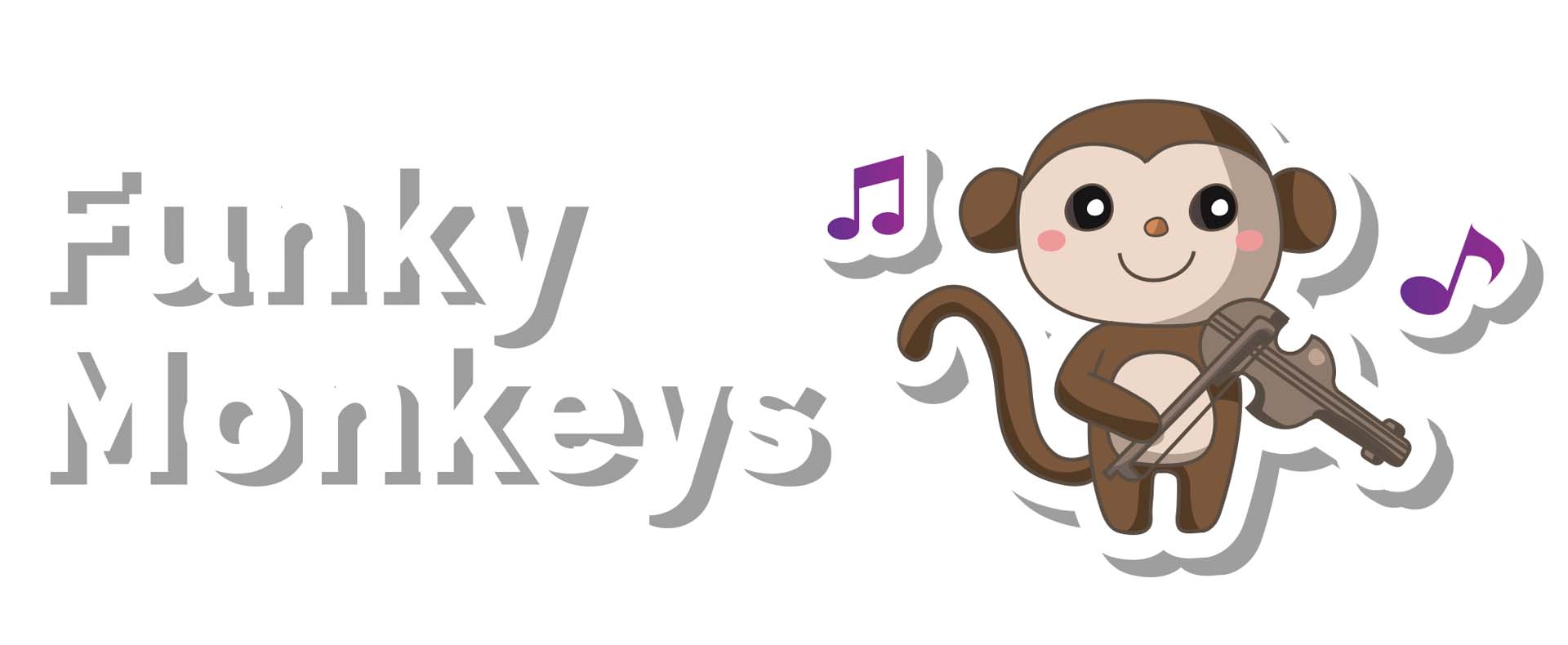 Funky Monkeys
Uptown Funk for Preschoolers
Our Funky Monkeys class allows your preschooler to utilise their natural curiosities to explore the world of music. Through imaginative play and active listening, your funky monkey will be introduced to more complex music concepts and forms which consequently will build on their learning.
Your child will also be introduced to language, letters, phonics and numbers and how they are applied in the context of music. With a strong school readiness focus, the activities have a strong peer to peer element and group setting.
Objectives:
Music concepts: further development
– Italian words and meanings
– notation: pitch and rhythm
– development of singing and instrument play
– creative expression and application
– music structures and form introduction
– exposure to a wide variety of genres
Problem solving, introduction of critical thinking, pattern recognition
– counting and basic maths structures in music
Language and reading development: (school readiness)
– expressing one's ideas, thoughts and feelings
– letters, phonics, 2-3 letter words
– story structures
Social development: (school readiness)
– confidence building and self awareness
– engaging respectfully with peers
– cooperative teamwork
– awaiting one's turn
– respectful hand raising
Schedule: Wednesdays 9.30am (40 minute classes)
2019 Dates:
*Term 1: 20 Feb – 10 Apr
*Term 2: 15 May – 3 Jul
*Term 3: 7 Aug – 25 Sep
*Term 4: 23 Oct – 11 Dec
You must complete the Enrolment Form before you book and make payment.
Completed Enrolment Forms are required before participants can attend La La Lambs.